Good morning, folks! We had another amazing round of entries, and the voting was tough for sure! Check out the winners, then give our new challenge a try :)
Our Fabulous Fashionistas are:
And the Queen of Couture, winner of three classes from Online Card Classes is:
Congrats, ladies! Laura, please email me (ourchangeofart@gmail.com) to claim your prize!
--------------------------------------------------------------
We have another amazing guest line up for you today. She is an incredible designer who melds the digital world with traditional card making. Her work possess such a bold and artistic use of color, and I'm happy that I became friends with her through Paper Craft's Gallery Idol competitions. Please help us welcome...
My husband, two kids, and I live in South Dakota. I'm an avid papercrafter, bright color lover, hybrid/digi chick, Brady Bunch watcher, non-fiction book reader, and expert Polly Pockets dresser. In my spare time, I work as a consultant for states on Federal education and special education programs. I'm currently on design teams for Glitz Designs Digital, CAS-ual Fridays Challenge, Newton's Nook Designs, and Paper Smooches SPARKS. Thanks, Jen, for inviting me to guest! I'm always in awe of the inspiration photos and the design team's cards.
--------------------------------------------------------------
source: style.com
Guest Designer -
Jocelyn Olson
Tasnim Ahmed -
Cards & Bookmarks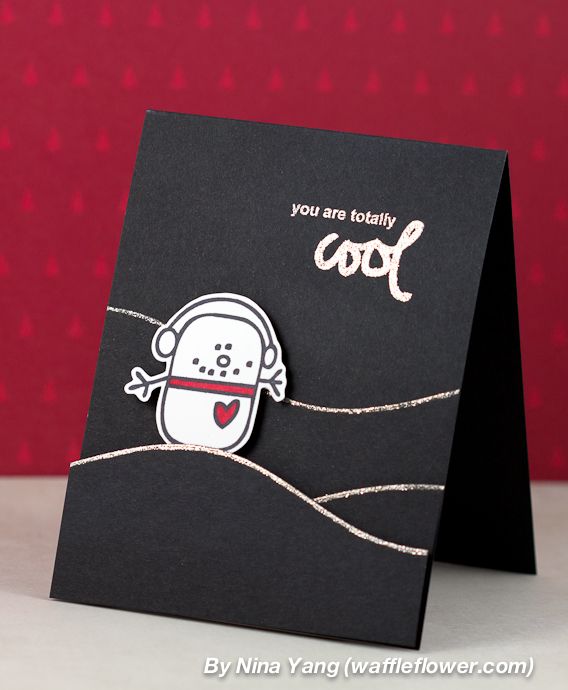 The design team will select 3 runner-ups (the
Fabulous Fashionistas
) and one winner (the
Queen of Couture
) after the challenge closes. They will be posted here on the blog at the start of the next challenge, as well as on our
Winners Page
. The Queen of Couture will receive an awesome prize!
~You must create a new project for each challenge
~When uploading your project, make sure to link to your entry post, not your entire blog
~When submitting to our challenge, you may combine with only 3 other challenges
~You may enter as many times as you wish!
~If it is not obvious how you were inspired by the runway outfit, please explain it in your post. We don't want to overlook anything!
Your projects for this challenge are due by Friday, October 25th at 11:59pm ET